Prof. John Brown, OBE (1947 – 2019)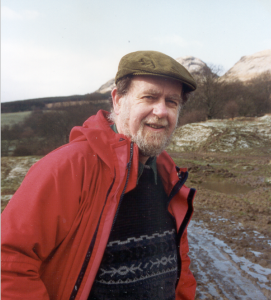 Our colleague Prof. John Brown, OBE, was an outstanding, innovative scientist, a dedicated teacher and communicator, and a good friend and mentor to many of us in the Astronomy and Astrophysics Group. He was the 10th Astronomer Royal for Scotland and was formerly Regius Professor of Astronomy at the University of Glasgow. His scientific achievements and accolades form a long and distinguished list, and his pioneering research into solar and stellar physics, and solar flares in particular, set the direction for much of the group's work today. Many will have known John through his extensive work in communicating his enthusiasm for astronomy and science to a wide audience. We remember his hospitality, and his joy in music, magic, and sharing a pint and a blether with friends.
We will miss him greatly and our thoughts are with his wife, children and grandchildren.