Latest news
Information about
More external links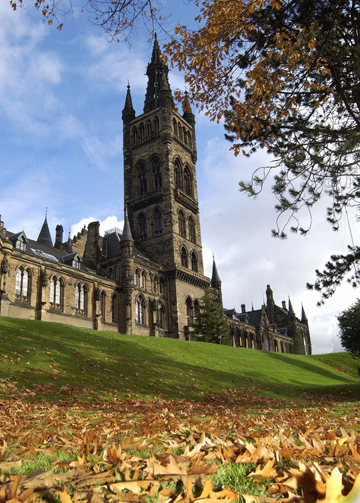 BBC Stargazing LIVE 2012 at Glasgow University
On Wednesday January 18th University of Glasgow astronomers have scheduled a public observing event, to coincide with BBC Stargazing LIVE, which will be broadcast on BBC2 on January 16th, 17th and 18th.
Our event will take place from 7.30pm - 10pm on the South Front of the main campus, in front of the iconic tower of Glasgow University. The tower lights will be switched off for the duration of the evening, in recognition of the importance of dark skies as a key part of our natural heritage.
Our stargazing event is suitable for all ages. Come along and see the wonders of the cosmos through our state-of-the-art telescopes, and meet astronomy experts from the University and the Astronomical Society of Glasgow.
Our event is free and no tickets are required. If the weather is cloudy or wet we will host astronomy talks and exhibits in a nearby lecture theatre. However, if skies are clear then it will be cold so remember to dress warmly! Directions to the South Front can be found on this map.
For further information please email Prof Martin Hendry, tel: 0141 330 5685.
Please check out the BBC Stargazing LIVE website, or our Scottish Solar System events calendar for news of other astronomy events happening in Scotland.