---

Biography: Professor Martin A. Hendry MBE FRSE FInstP FRAS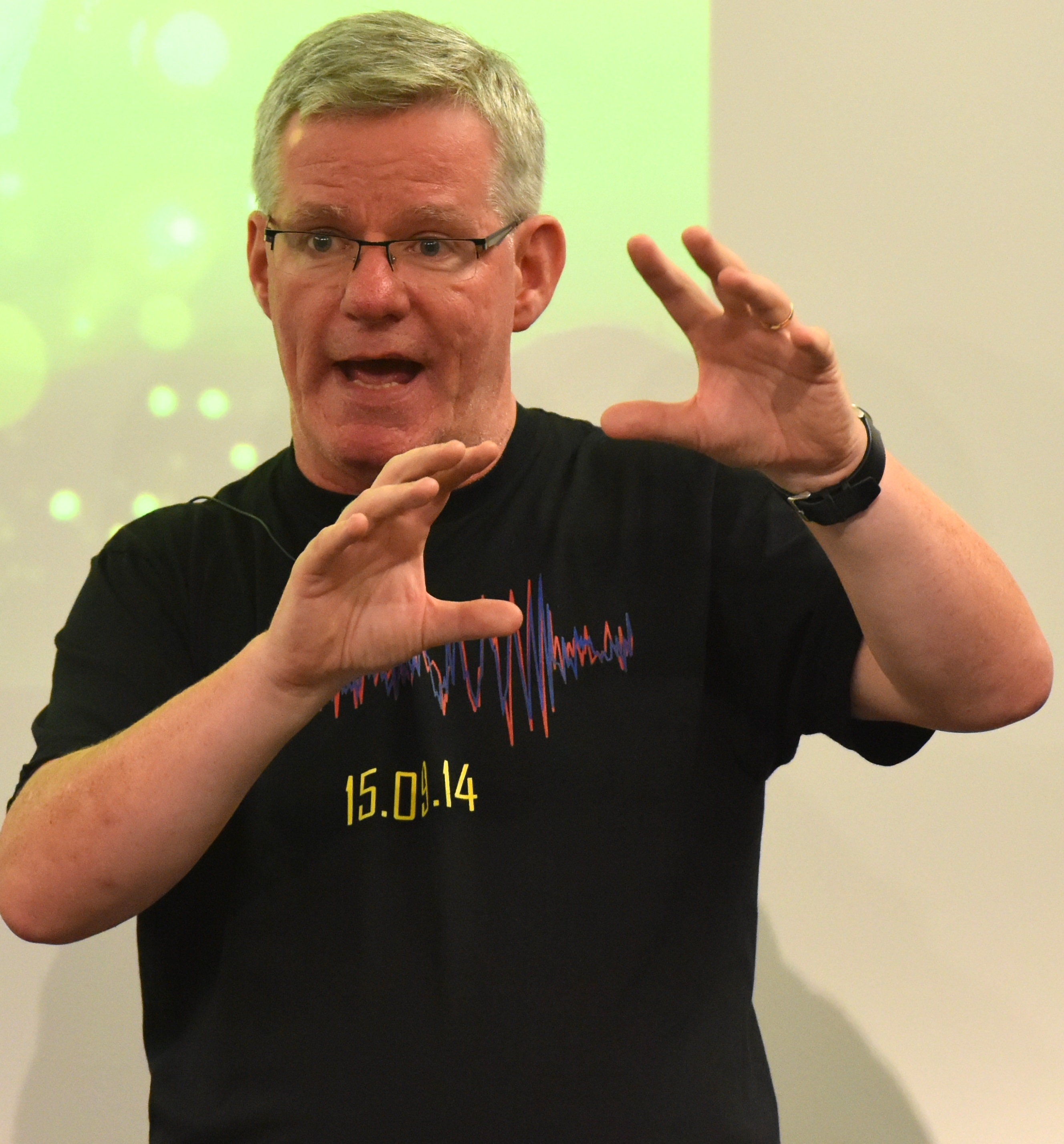 I am Professor of Gravitational Astrophysics and Cosmology in the School of Physics and Astronomy at the University of Glasgow, where I was first appointed a faculty member in 1998, and where I am currently Head of School.
I am a member of the Institute for Gravitational Research and the Astronomy and Astrophysics research group (where I was a PDRA working in cosmology, from 1996 to 1998, and where I also completed my PhD in 1992).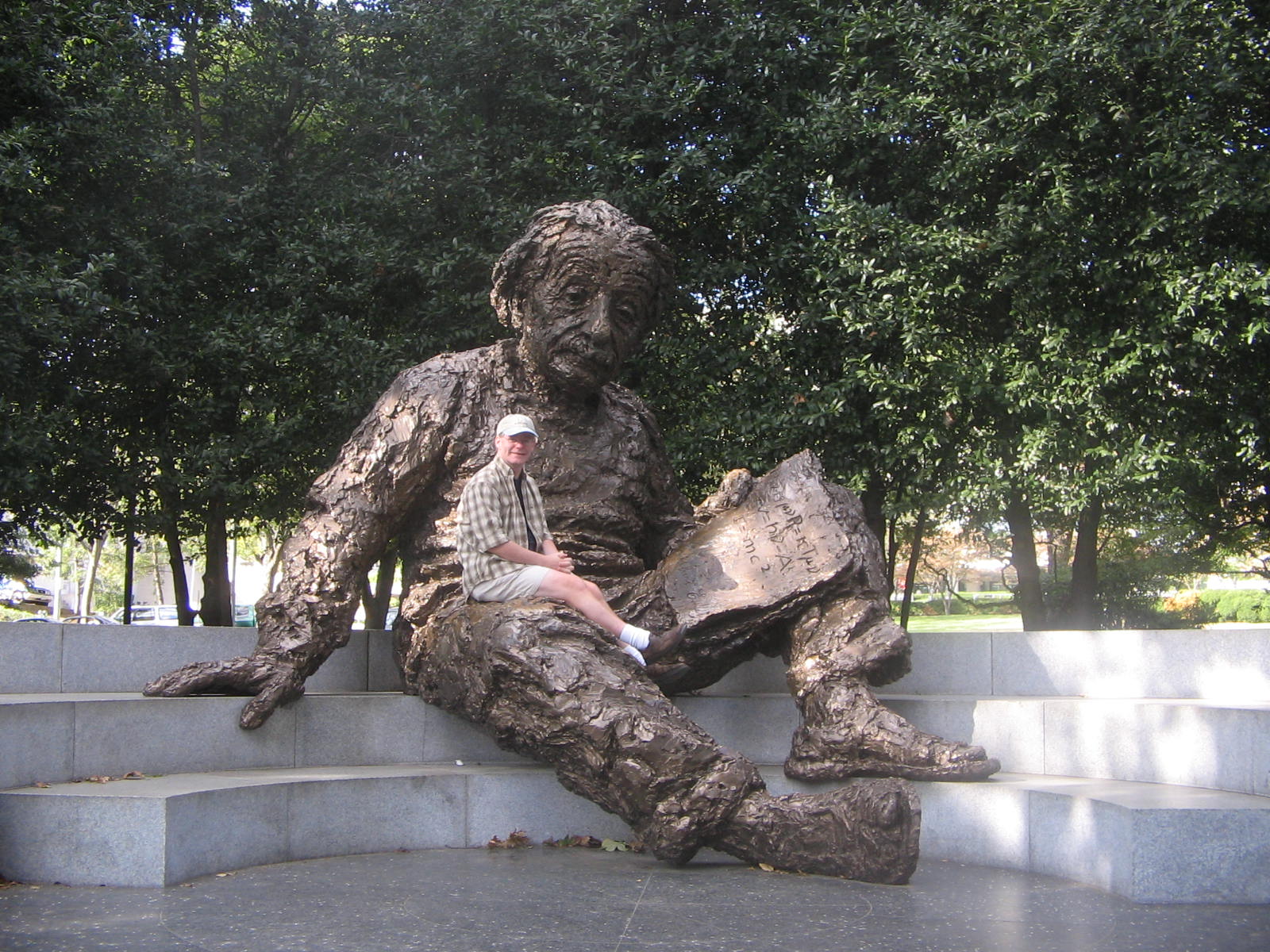 I am a passionate enthusiast for public engagement in science and (until Oct 2012) was a Science in Society Fellow for the Science and Technology Facilities Council, leading an international programme of outreach with schools and the public entitled "Exploring the Dark Side of the Universe".
I am a Fellow of the Institute of Physics. From 2015-2017 I was chair of the Institute of Physics in Scotland and I currently chair the IOP Scotland Education Committee. I also co-organise Glasgow's monthly Cafe Scientifique at the Tron Theatre.
In 2011 I was elected a Fellow of the Royal Society of Edinburgh, in recognition of my contributions to research, teaching and the public understanding of science. In January 2015 I was awarded an MBE for services to public engagement in science in the Queen's New Year Honours list. In 2015 I was also awarded the Royal Society of Edinburgh's Senior Prize for public engagement.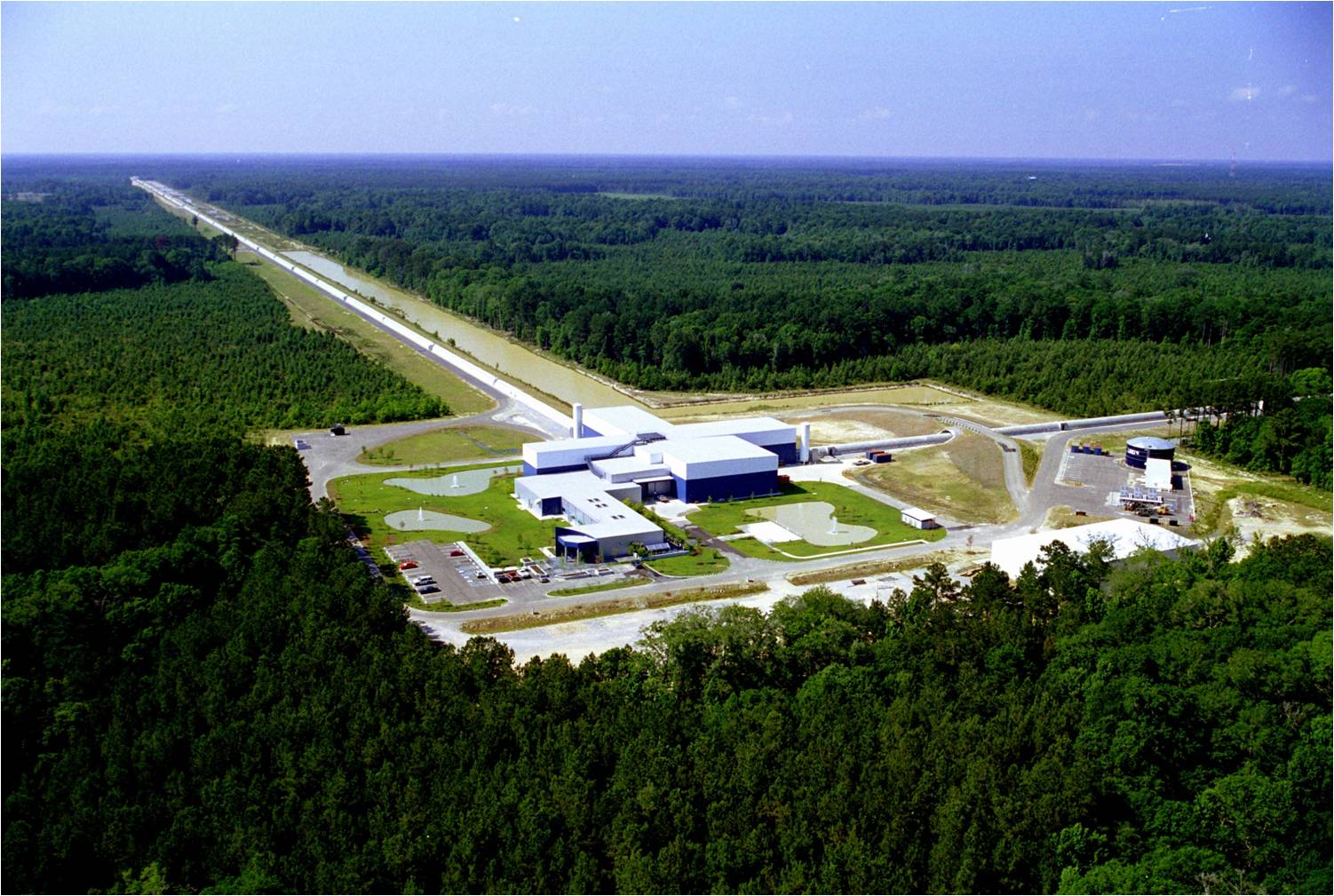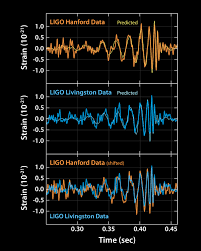 My main research interests are in gravitational wave astrophysics and cosmology. I am a member of the LIGO Scientific Collaboration: an international group of more than 1200 scientists who, together with our colleagues in the Virgo Collaboration in February 2016 reported the first ever direct detection of gravitational waves from the collision of two massive black holes more than one billion light years from the Earth. This remarkable discovery has been hailed as one of the scientific breakthroughs of the century and was awarded the 2017 Nobel Prize for Physics.
Since that initial detection, announced in February 2016, a further ten mergers of binary black holes and binary neutron stars had been reported by the end of 2018. As a member of the LIGO team I have been awarded numerous international prizes for these discoveries - including the 2016 Special Breakthrough Prize for Fundamental Physics, the Physics World Breakthrough of the Year for 2016 and 2017, and the President's Medal of the Royal Society of Edinburgh.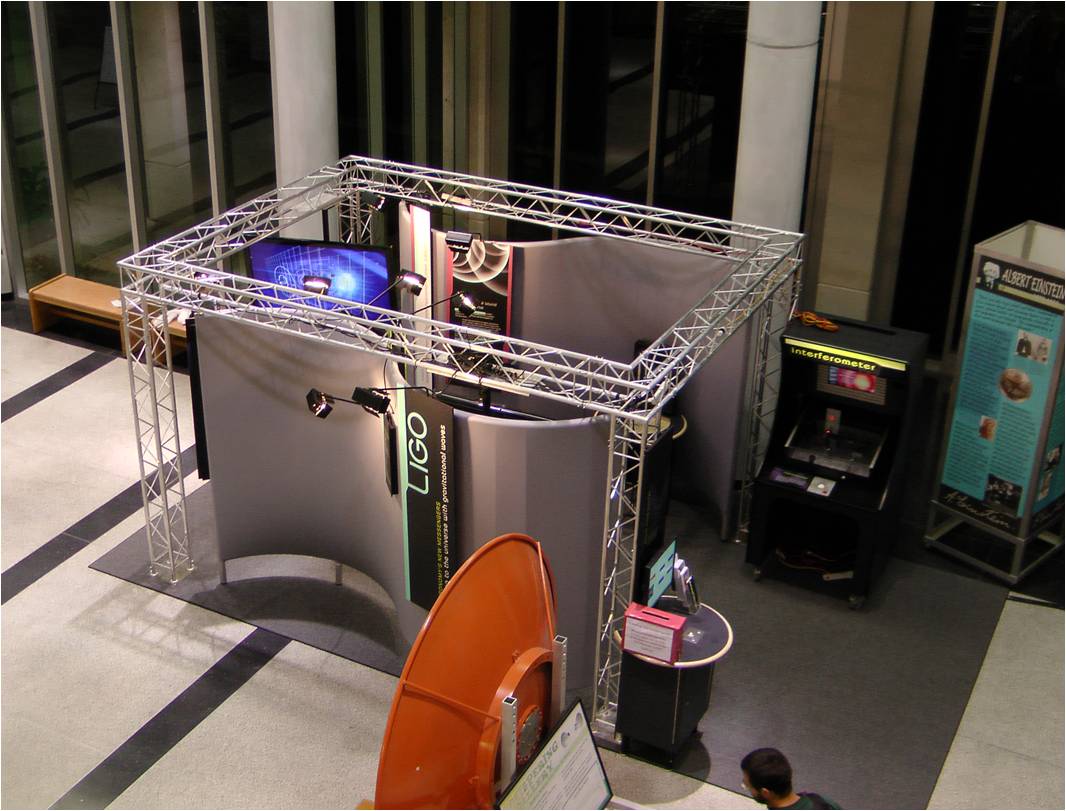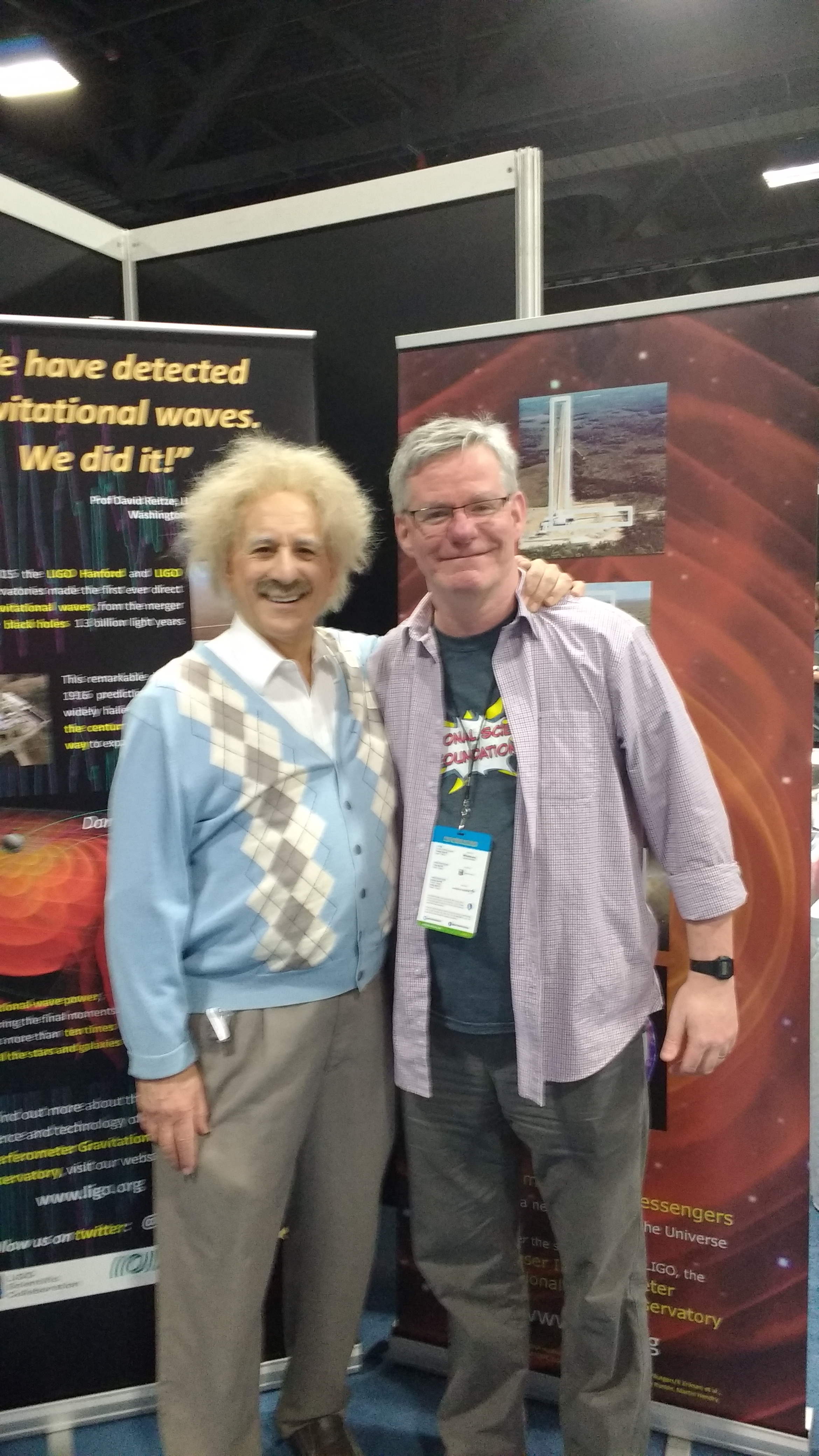 A significant part of my work within the LSC is as chair of the Education and Public Outreach group. I also co-chair the Advocacy and Outreach Group of the recently established International LISA Consortium.

I was co-Principal Investigator on a major NSF-funded project to design and create a travelling exhibition on gravitational wave astronomy.

Our LIGO exhibit was featured at the 2009 and 2010 World Science Festival in New York City, and I have also led LIGO exhibits at the USA National Science and Engineering Festival, held in Washington DC, in 2010, 2012, 2014, 2016 (when we were visited by a very special guest) and 2018.

From August 2008 until July 2012 I was Convenor of Learning and Teaching in the School of Physics and Astronomy. In 2010 I was invited by Learning and Teaching Scotland to join the Maths Excellence Group and Physics Qualfications Design Team for the Curriculum for Excellence. An index of my current and recent University teaching can be found here

Prior to joining the staff in Glasgow, I was a Research Fellow in the Astronomy Centre at the University of Sussex from 1991 - 1996.