The 2012 Transit of Venus
On June 5th and 6th 2012 the world witnessed a very special astronomical event: a
Transit of Venus
across the disk of the Sun. Such transits are extremely rare: only six have been observed throughout recorded history and the next transit will not occur until 2117.
Transits are also of great historical significance. The Venus Transits of 1761 and 1769 were observed by astronomers across the world as part of a global project to reliably measure for the first time the distance from the Earth to the Sun - the first rung on the Cosmic Distance Ladder.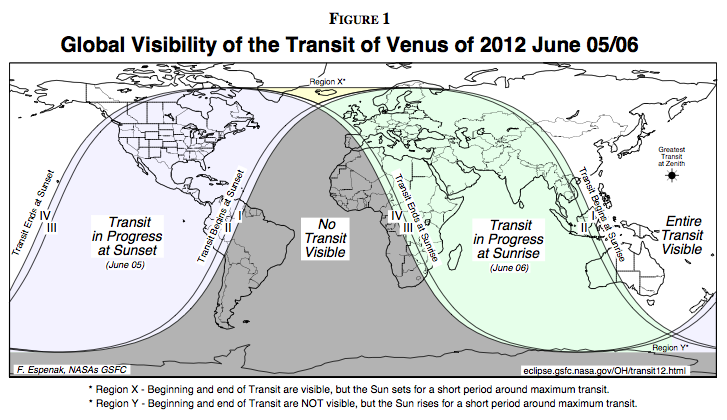 The June 2012 Transit was not auspiciously timed for observers in the UK, beginning very late on June 5th when the Sun was well below the horizon, and ending shortly after dawn on June 6th.
Despite these unfavourable timings, in recognition of the huge historical significance of this event and to mark the launch of Glasgow Science Festival 2012, we held an all-night celebration of the Transit in Glasgow.
Celebrating the 2012 Transit in Glasgow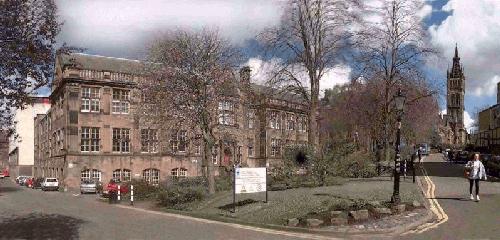 Our event took place in the Kelvin Building, School of Physics and Astronomy, of the University of Glasgow. Our celebration began at 9pm and ran through until the transit ended, just before 6am local time on June 6th. We featured a host of events throughout the night, including:
live internet links to transit observers around the world - from North America to Australia
guest lectures and multimedia presentations
our very own "Transit of Venus" quiz night
"Powers of 60" exhibition
performances of music, poetry and sculpture (featuring "Intae Space", the result of a recent collaboration between Scottish artist Siobhan Healy and Clyde Space).
We hoped that our celebration would culminate with viewing of the final stages of the transit in the University grounds, from sunrise until 6am. Click here to see our planned transit viewing location, outside the James Watt South Building, and where the Sun would have been visible in the sky when the transit ended.
Unfortunately the weather was not kind to us, but more than 60 people still stayed with us in the hope of catching a glimpse of Venus through the clouds.
Click here to see some photos from our event.